Crawfish: Farm Raised or Basin? Which is Best?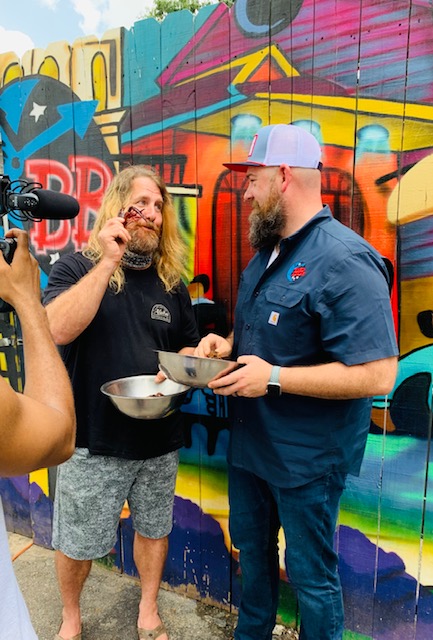 Have you ever wondered why most places stop serving crawfish in June, but BB's Tex-Orleans still has them through August? Well, look no further, we have the answer for you! We switch from farm raised crawfish to cold water basin crawfish that are wild caught from the Atchafalaya River Basins. Adam Gilvarry, our VP of Purchasing and Operations here at BB's met with Jason Cogburn, the Owner and Wild Caught Extraordinaire at Boyd's Crawfish Warehouse, to learn the differences between farm raised and basin crawfish, and to help us decide which is better.
The crawfish that we serve through most of the season is farm raised. That means that they are harvested from shallow, man-made ponds, which are also used to cultivate rice. Where there's rice, there's crawfish! These ponds go through a harvesting process this time of year, which is one reason availability of crawfish becomes a challenge. Many businesses can't find enough live crawfish to buy, so they stop serving crawfish around June. At this time, the ponds are drained and the rice fields are reseeded for next year's crawfish season. When the rice ponds close, our vendors from Boyd's Crawfish Warehouse keep working, but switch gears to Wild Caught Basin Crawfish, these bugs are harvested from the rivers of the Atchafalaya Basin, which are cooler in temperature. The flavor profile is sweeter and the tail meat is plumper. The fact that these are WILD CAUGHT and not raised in man-made ponds, as well as the cooler temperatures of the water, allow for us to be able to serve them through August!
Both types of crawfish are great, it all just boils down to personal preference. We do LOVE our crawfish here at BB's Tex-Orleans, but we REALLY LOVE that we can continue our season a bit longer than everyone else because we make the switch to the Wild Caught Basin Crawfish around June. So come on down to your local BB's and decide for yourself. Which is better, Farm Raised or Basin? Let us know what you think!
7/22/2021