The Lure of a Live Crawfish: 5 Reasons to Try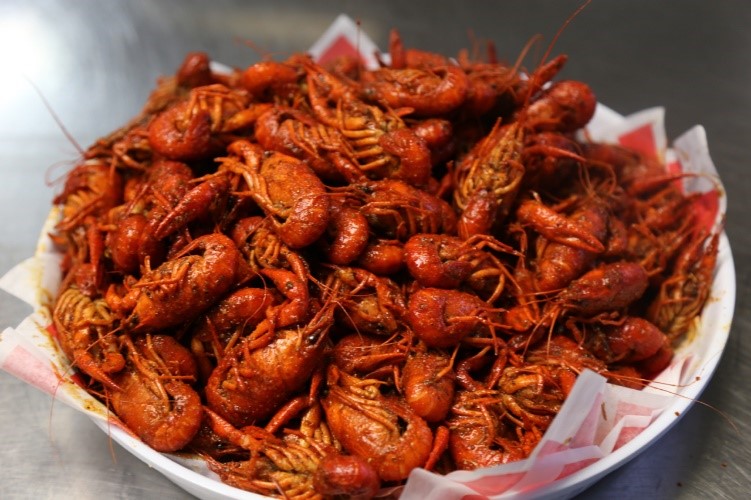 Crawfish are a delicacy in many places, but one of the best places to enjoy live crawfish in Katy, TX or Tomball is at BB's Tex-Orleans restaurant. BB's Tex-Orleans has grown famous for their crawfish, which has a spicy taste and tender texture as well as different sizes of crawfish that make it so popular with its customers.
If you haven't eaten crawfish in this quaint and vibrant suburb, then you may want to consider visiting one of the many restaurants owned and operated by BB's Tex-Orleans. With 13 locations to serve you in Texas, here are five reasons you should try crawfish in Tomball or Katy, TX.
Crawfish Boils Are Fun
Live crawfish in Katy, TX, is synonymous with a good time. If you want to experience the same fun without doing all the work, try visiting BB's, a Cajun seafood restaurant in Tomball with a Texas twist. You can choose from various styles such as the Tex-Orleans Way, a live crawfish product boiled in a seasoned boil and then tossed in a dry and spicy homemade wet sauce.
If you are looking for an opportunity to dine out with family and friends, live crawfish is something that everyone in your group can enjoy together. Let the good times roll at BB's Tex-Orleans restaurant located in Katy, TX and Tomball.
They're Delicious
If you're a seafood lover, you've probably tried other types of shellfish like mussels and crab, but if you haven't tried crawfish or "crayfish" yet, it's time to add this crustacean to your favorites list. Many people shy away from eating something that looks like a small lobster, but once they try it, they realize how amazing it tastes.
They're Healthy
We like to say that Crawfish Calories don't count! Crawfish is very low in fat and calories and has high amounts of protein and other nutrients. It's also rich in heart-healthy omega-3 fatty acids like DHA and EPA! Trying live crawfish in Tomball, TX, is worth it. We believe in life in moderation anyway so if you are on a diet or watching your cholesterol, ask for the sauce on the side but we wouldn't recommend it!!
The Flavorful Wet Seasoning Sauce
Crawfish at BB's restaurant comes out in a tossed flavorful sauce that adds even more flavor to the tasty meal. You can dip potatoes or sausage into the sauce for an added treat during your meal or use it to enhance the already great taste of the crawfish. Ask for your boil to be tossed extra wet if you prefer your crawfish extra saucy or extra spicy!
The Bottom Line
When selecting a restaurant to eat live crawfish in Tomball, TX, you should look for cleanliness and food quality. You should also consider the quality of service since it will determine your dining experience. BB's Tex-Orleans prides itself on providing the best service and hospitality in a fun atmosphere! We also make sure to provide a highly sought after product and quality meal. We hope you will visit our restaurant in Tomball, TX. Check out our locations to find a BB's near you!
4/6/2022